JUJUBA

 -

Afrobeat Band 
[ jo͞o jo͞o bah ]  Ridiculously danceable Afrobeat and Juju music from Portland, Oregon. The ten-piece ensemble features Nigerian Master Talking Drum legend, Nojeem Lasisi, a world-class West African and Cuban percussion section, a blazing horn section, and a funky electric rhythm section. Jujuba celebrates 20 years of high-energy live Afrobeat shows in 2022! We'll see you at our next show!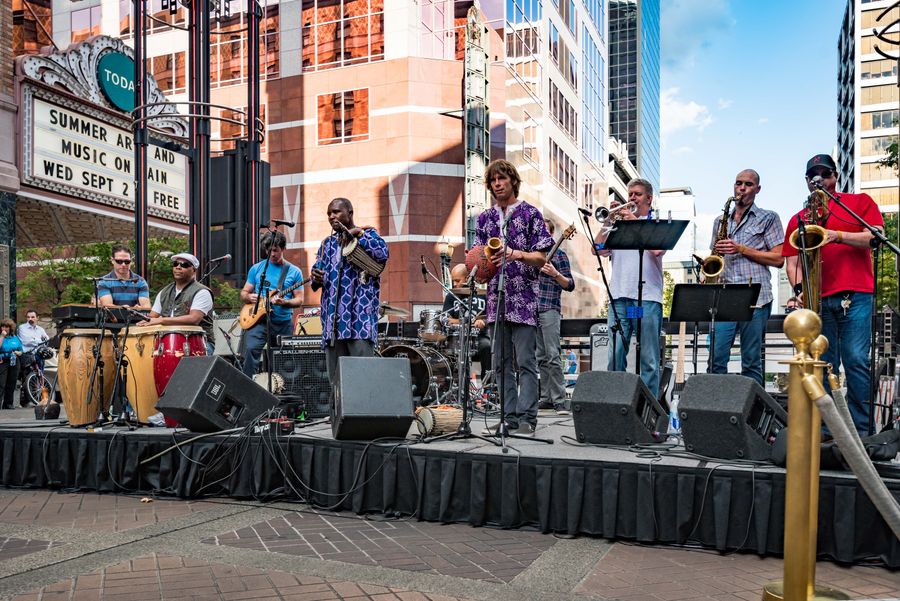 Special thanks to Randy Johnson for the header photo and photo above!
Jujuba closes out the first season of the Zoo's refreshed Summer Concert Series format. We will play a full 2-set show for you and our animal friends. Come eat, drink, boogie and be merry with the whole family!
$19 - $24; 20% off for Zoo members
Special thanks to Russ for the videos!