JUJUBA - Afrobeat Band 
[ jo͞o jo͞o bah ]  Ridiculously danceable Afrobeat and Juju music from Portland, Oregon. The ten-piece ensemble features Nigerian Master Talking Drum legend, Nojeem Lasisi, a world-class West African and Cuban percussion section, a blazing horn section, and a funky electric rhythm section. We'll see you at our next show!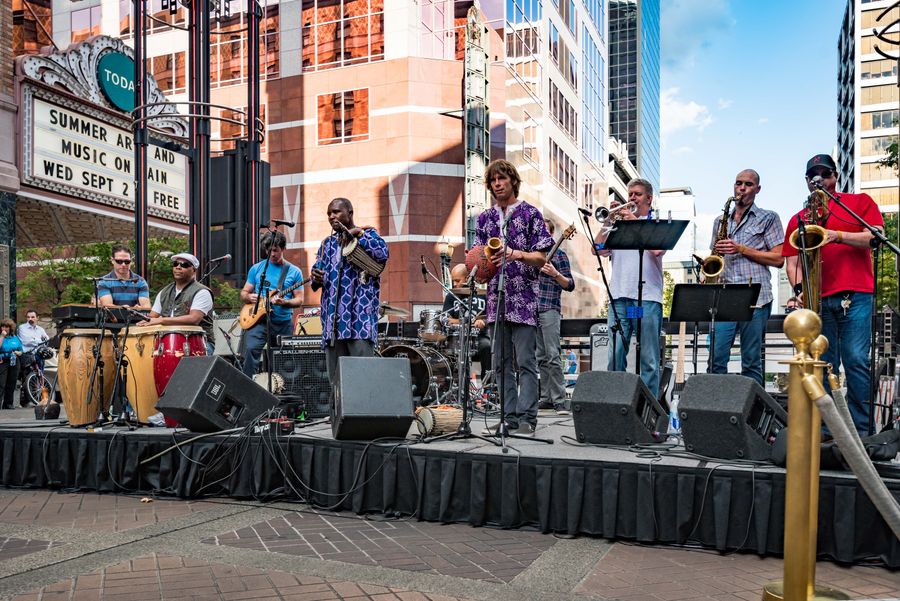 Special thanks to Randy Johnson for the header photo and photo above!
Previous events
Jujuba will play at the outdoor covered basketball court
w/ Redray Frazier $3 before 7PM, $8 after
Special thanks to Russ for the videos!