JUJUBA - Afrobeat Band 
[ jo͞o jo͞o bah ]  Ridiculously danceable Afrobeat and Juju music from Portland, Oregon. The ten-piece ensemble features Nigerian Master Talking Drum legend, Nojeem Lasisi, a world-class West African and Cuban percussion section, a blazing horn section, and a funky electric rhythm section. We'll see you at our next show!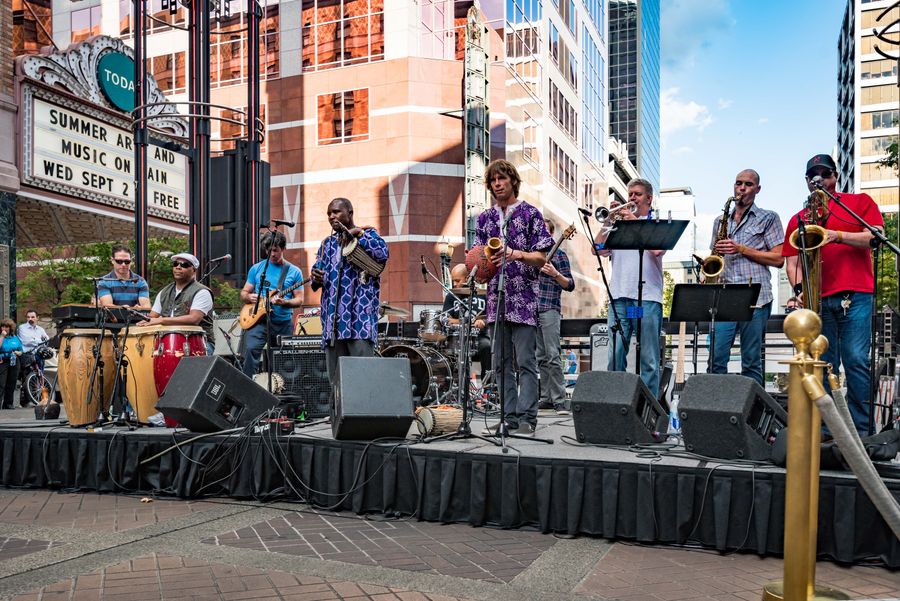 Special thanks to Randy Johnson for the header photo and photo above!
Previous events
$15 cash at the downstairs door (ATM available upstairs)
Special thanks to Russ for the videos!